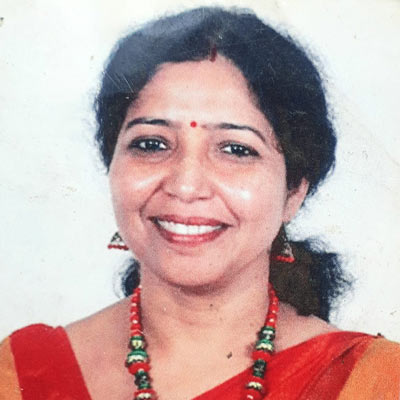 Dr Tripti Mishra, Mentor and Career Counselor
Tripti is a knowledgeable and accomplished educationist with a PhD (Computer Science) and a MBA. She has taught computer science and interdisciplinary subjects of management at graduate and postgraduate level with a demonstrated leadership in handling placements successfully through strong College - Industry connect. Capable of creating a vibrant, compassionate and effective team and aligning it to the organizational goal. Equipped with International certification in counseling, she has experience in counseling and mentoring students within the institute and across India. Her optimistic outlook and excellent relationship building skills makes her a people's person. Attributes that are valuable in mentoring and career guidance.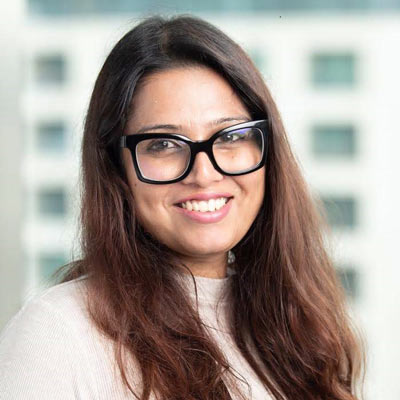 Asha Pillai, Policy & Liaison
Asha is the CFO and Finance Director for Hazira Group of Companies (HGC), which comprises of Shell Energy India Pvt. Ltd. and Hazira Port Pvt Ltd. Asha is employed by the Royal Dutch Shell Group (Shell). For Shell's India businesses, she has served as Controller in Projects and Technologies and headed the Finance Function for the Retail business in Bangalore. She subsequently took on a virtual global role for Shell's Marketing businesses with a bi-monthly stint in London. She has previously worked at Whirlpool. Asha is Chartered Accountant and the Chairperson for Confederation of Indian Industries' (CII) Indian Women's Network (IWN) Gujarat.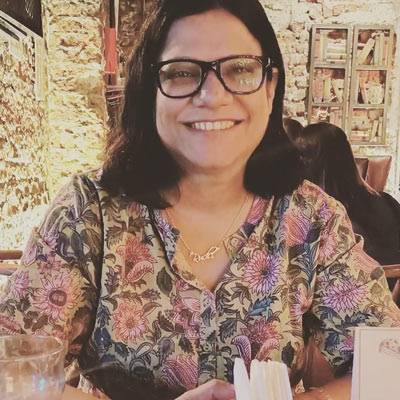 Ruchi Bhatia, HR & Recruitment
Ruchi is an IIM-C Alumni and Founder of HRGurukul. She was Recruitment Branding Leader at IBM, where she had over a decade of Corporate HR work experience and earned the Most Valuable Ambassador award for Digital Transformation. In 2018, She won 40 under 40 HR Leader award. She is a Feminist, honoured as Top 10 HR Influencer by SHRM India, Top 10 Sheroes Mentor, Top 30 Feminist by ShethePeople, Top 100 #FutureofWork Influencer. She has given guest lectures at IIM Rohtak, O P Jindal University, MDI Gurgaon, Delhi School of Economics. She has been invited as Speaker by many forums on HR, Gender Diversity, Women issues, Social & Digital Technologies.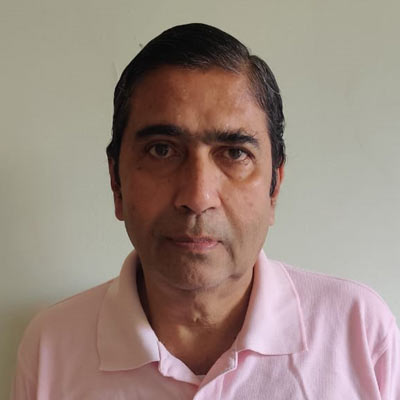 Prakash Shenoy, Mentor & Resume Advisor
Prakash has a diploma in Textile Technology from SASMIRA, Mumbai and has extensive work experience with Kamala Mills Ltd, Piramal Mills Ltd and later, for several decades with Eastern Engineering Co, Mumbai, where he retired as G.M. (Technical). He currently continues with them as an Advisor (Technical). His job profile as Marketing in-charge of European textile machinery meant travel within India and to Europe and Asia. What inspires most is his success in his work profile of such high responsibility while coping with Bipolar Disorder. A shining example of overcoming mental illness and managing and sustaining a career with great resilience for over forty years. He brings all this experience as guide and mentor.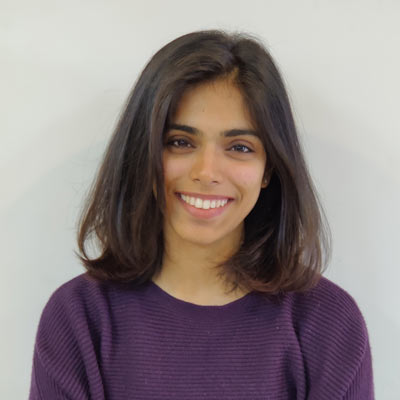 Ramya Pullitla, Researcher
Ramya is a yoga therapist and teacher passionate about making quality mental health care available to everyone. She has experience working in the community mental health field. When she's not out trekking, travelling, or saving the world dressed as a superhero in yoga pants, she spends her time on music, art, books and reading about the brain.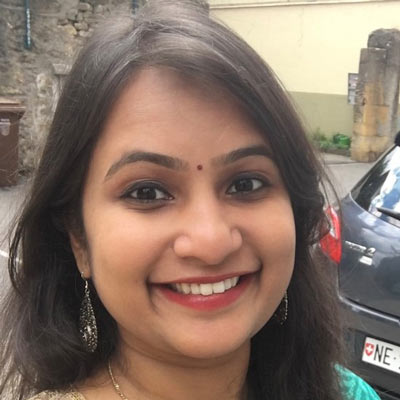 Meera Sreekumar, Mentor
Meera is a Corporate and Commercial Lawyer with around seven years of experience in private equity, mergers and commercial contracts. She is also one of the founding members of a sports, media and entertainment law firm, Off The Bench. She writes on her mental health and wellness blog, The wholesome living, where she shares her lived experiences of her mental health journey with an aim to spread mental health awareness. Meera has recently launched and helms a Chennai chapter of Bipolarindia's peer support community. She uses her lived experience and professional background to mentor persons with mental health, especially in the context of careers.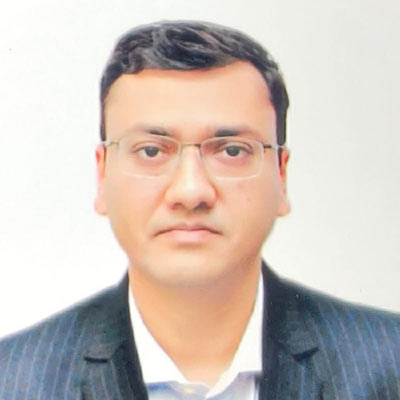 Abhishek Pansari, Mentor and Coach
Abhishek is a Venture Capitalist, Life Coach and Author. A Chartered Accountant, he has several years of work experience at firms such as Ernst & Young, KPMG and BNP Paribas. Passionate about bringing about a positive change in his Mentees' lives, he has armed himself with Certifications such as NLP, Foundations of Positive Psychology, Emotional Intelligence Practitioner, Psychological First Aid and Cognitive Behaviour Life Coach.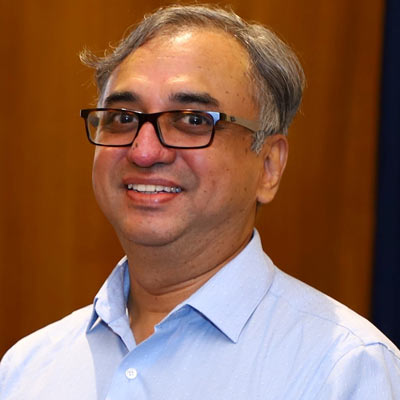 Vijay Nallawala, Head and Co-Founder
His experience of overcoming Bipolar Disorder inspired Vijay to found BipolarIndia, a Peer Support community, in 2013. He has been involved in Advocacy for Mental Health & Disability Rights since then and has conceptualised this initiative. He has decades of entrepreneurial experience in managing family enterprises (1982-89) and then his proprietorship firm that provided high end multimedia equipment services, Frontline Communications (1989-2004). It catered to Events of clients such as the Tata group, EIU, The Cricket Club of India and several MNCs such as Microsoft and Network 21 (Amway). He later took to Financial Advisory & Life Insurance (2004 to 2012) and qualified for MDRT (Million Dollar Round Table) in 2009. A Commerce Graduate, he is an avid Blogger, fitness enthusiast, nature lover and Author.